Cybersecurity Insurance: What It Is and How to Get It
The world seemingly ushered in a new era of cyberattacks during the pandemic period. Whereas there have been decades of breaches, viruses, and other forms of attack, the last three years saw an increased threat actor sophistication, a higher propensity to pay ransomware, and a wide range of geopolitical uncertainty—conditions that cybercriminals have fully taken advantage of.
The severity of financial consequences of cyberattacks has been profound. Today, ransom figures have skyrocketed from five-figure price tags into the millions, and this trend is worrisome. Facing the prospect of suffering significant financial losses, businesses across the world have turned to cybersecurity insurance. Insurers are issuing policies, and the amounts of protection available are increasing. In this post, we'll walk you through what cybersecurity insurance is and how you can obtain it.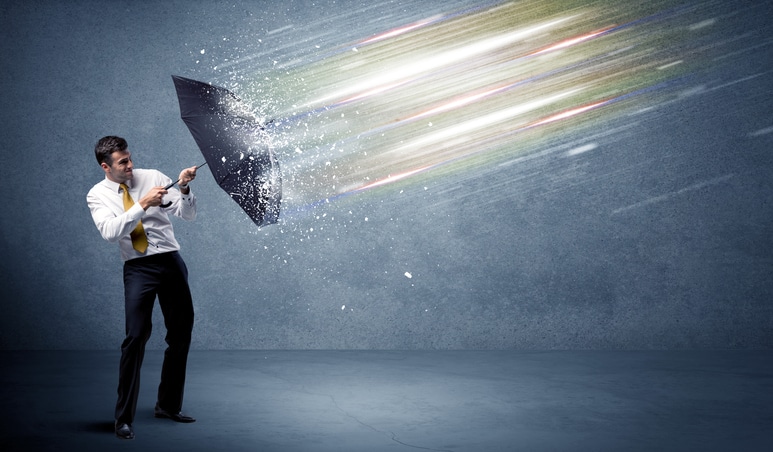 What Is Cybersecurity Insurance?
Even minor cyber incidents can impact businesses in significant ways. Cybersecurity insurance can help them. It protects businesses from financial losses that result from data breaches and theft, ransomware extortion payments, system hacking, and denial of service. This coverage could prove useful for businesses that store sensitive information online or on a computer.
Cybersecurity insurance covers things like:
Network security and privacy liability
Media liability
Network business interruptions
Errors and omissions
Some of the things that are not covered by cyber insurance coverage include:
Potential future loss of profits
Lost value due to theft of your intellectual property
Betterment: the cost of improving internal technology systems. Including security upgrades after a cyber event.
You should know that just because you took other insurance policies that can be activated if a cyber incident occurs, there are still gaps around which damages will actually be paid.
How Does Cybersecurity Insurance Work?
Cybersecurity insurance policies are usually sold by many of the same suppliers that provide related business insurance like business liability insurance, E&O insurance, and commercial property insurance. Most cyber insurance policies include first-party coverage, which covers losses suffered by others from a cyber incident or event based on their business relationship with your company. Cybersecurity policies help cover the financial losses that result from cyber incidents or events.
Additionally, cyber-risk coverage helps businesses cater for costs associated with remediation, including the payment for legal assistance, crisis communicators, investigators, and consumer refunds or credits.
What You Should Know About Cybersecurity Insurance
Before securing cybersecurity insurance coverage, you need to do your due diligence and improve your cybersecurity. Cybersecurity insurance is designed to specifically help cover potential massive losses that are associated with an unavoidable breach. Taking a cybersecurity insurance cover can be a worthwhile investment as long as you understand how it works.
Cybersecurity insurance won't protect your business if your cybersecurity standards aren't up to par. The recent increase in cybercrime has led many businesses to consider cybersecurity insurance as an added layer of reassuring protection. In fact, it is becoming a necessity, given that insurance providers have started drawing a clear line that distinguishes between normally covered losses and those incurred by cyber-related events. This means that if your cybersecurity fails to meet the standards of your insurer, you may not be as well covered as you think.
Some of the questions you should expect from your insurance provider include:
Does your business store malicious and spam emails out of staff inboxes?
Does your business have a policy that bars employees from opening unverified email attachments?
Does your business have an email threat solution in place?
Does your business use an Endpoint Protection & Response solution?
Does your business use two-factor authentication or multi-factor authentication on all user accounts?
Do you have a content filtering solution?
Has your business instituted measures to monitor traffic into and out of the network?
Is your cloud data backed up?
Do you have a log aggregation solution in place?
Does your business monitor its network 24/7?
How to Get Cybersecurity Insurance?
A strict cybersecurity posture minimizes the risk of any incidents and leads to lower premiums. As such, it pays to get your house in order before you begin shopping for a cybersecurity policy. Below are a few steps you should take before you start hunting for a policy:
Evaluate your infrastructure: The best way to determine the type of coverage that is ideal for your business is to understand your infrastructure. By entirely evaluating your system's infrastructure, you'll have a clear idea of the various access points that could make your system susceptible to threats.
Analyze the potential impact of a cyber event: Assess the core components of your business to identify which are mission-critical and how these aspects could be compromised.
Fortify your cybersecurity policies: Paying attention and due care to security can also protect your business from the punitive measures that regulatory bodies may take in the event that you suffer an attack. Scanning for vulnerability is important for every business to discover the attack vectors that are most commonly exploited. It also ensures quick remediation. To reduce the attack surface and limit access, consider zero-trust policies and two-factor authentication.
Educate your personnel: Malware often gains access to business network systems through email. As such, user awareness training that is geared towards warding off phishing scams is one of the best ways of strengthening your defenses.
Plan for the worst-case scenario: Regardless of how strong your defenses are, there will be security incidents. So, it's crucial to have a proper incident response plan. You should also factor in remediation. When you have a plan that outlines precisely what must be done, you can significantly minimize the time it will take and the overall cost of resuming normal business operations.
Need Help Keeping Your Business Protected From Cyber Criminals?
Most businesses lack an internal cybersecurity team with the necessary tools and expertise to thump back attackers who try to take advantage of their vulnerabilities. Outsourced IT security experts can keep your business protected from cybersecurity threats.
On-Site Computers Security strategies are designed to secure your business from risks associated with cybercrime and to shield your business. With our cybersecurity solutions, you'll rest easy knowing that your business is protected. Get in touch with us to get started.
Thanks to the team at CEU Technologies, a top Chicago IT company for their help with this information.