Is Your Hardware Being Managed Effectively?
How many of your workstations or other pieces of equipment are out of date and due to be refreshed? You've probably been putting it off, at least because of the cost involved. Replacing hardware requires capital, and it's a lot to spend at once, depending on your budget.
What if you could eliminate the cycle altogether?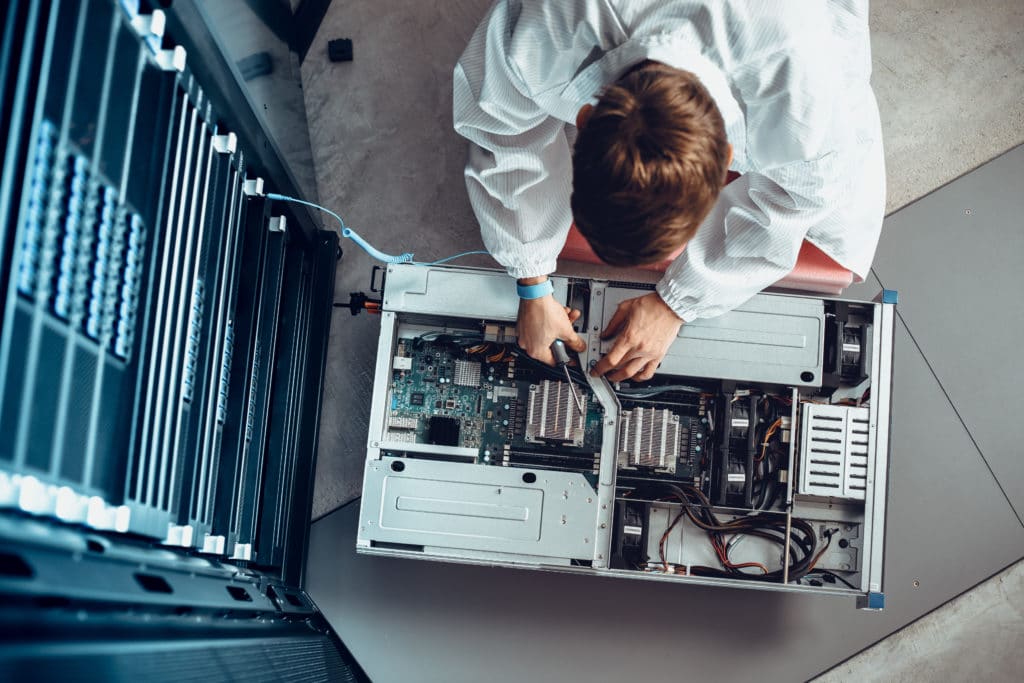 Hardware Services By On-Site Computers Inc.
When an IT system crashes, it can require expensive billable hours to repair it, and when replacement is necessary the capital required to overhaul a total hardware set up is often untenable for smaller businesses.
Our hardware services drastically cut the cost by maintaining a simple, monthly rate, giving you the peace of mind that comes with knowing your hardware is taken care of.
Benefits include:
Outsourced Management: We will implement, maintain, update, and manage your hardware, any internal IT personnel you have gained back a significant amount of time.
Free Physical Space: If you have some outdated hardware on-premises that need upgrading, that old equipment can easily take up vast amounts of physical office space. Instead of sinking money into new devices, you'll reclaim valuable office space while getting the most recent technologies.
Security: As a part of this service, we will deploy powerful firewalls, virus scanning technology, updating patches, and continuous maintenance, keeping you safe from cyber threats. When utilizing our hardware services, concern about the security of your hardware is eliminated.
We monitor the performance of your hardware while staying up to date on the latest advances in its specific type of technology to make sure it doesn't become obsolete. Should your tech fall behind the times, we actively work to update your hardware so that you never experience an issue due to outdated equipment.