Looking for a Cloud Computing Consultant?
The use of cloud services has grown exponentially in the last two decades, with the professional world only seeing increasing demands and reliance on online storage. The appeal is primarily due to the flexibility that cloud services offer and the cost savings cloud services promise. In order to realize all the benefits of the cloud, including flexibility and savings, a full audit of your IT environment and infrastructure to determine your needs will start you on the path to boosting your bottom line this year.
What Elements Make Up the Cloud?
Desktop and laptop computers
Mobile devices like smartphones and tablets
Data storage centers and servers
Software applications
Company records, customer files, financial data, and confidential information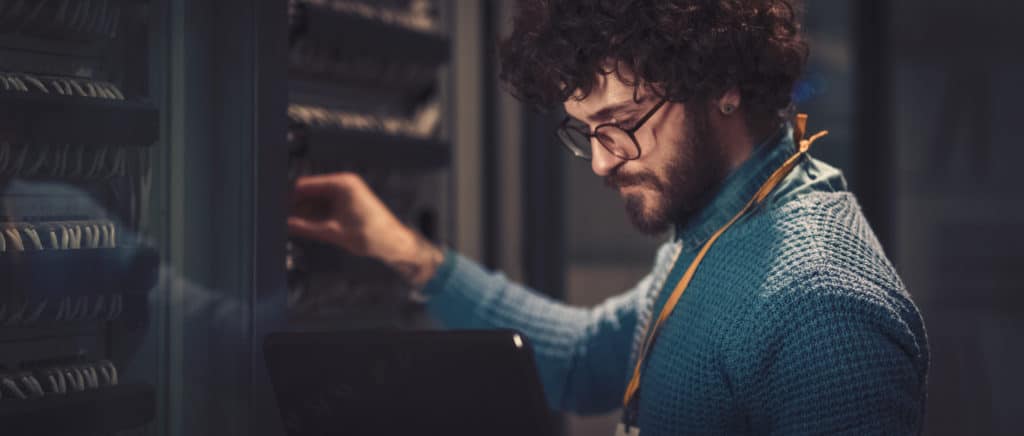 How Everything in the Cloud Works Together.
The cloud connects people with information relying on one requirement: the Internet. Many devices and users connect together via the Internet to use their company's dedicated and secure network, sharing resources, and decreasing IT costs. Cloud users connect with their desktop, laptop, smartphone, or mobile device. Since data is accessed via the Internet instead of being stored on a machine's hard drive, the traditional need for large storage capabilities on a device's hard drive is no longer necessary, giving businesses ways to lower IT costs.
Why Is the Cloud a Smart Choice for Businesses?
The Internet allows professionals to increase communications among teams, improving collaboration and all but eliminating downtime. In situations where time is critical, uptime is the driving factor behind success. Businesses today rely on high-speed Internet connections to access email, files, and information for professionals to remain highly productive:
Smartphones – Cloud-based mobile technology gives professionals the freedom to communicate anywhere and removes the ties to a geographical location.
Collaborative Platforms – Software like Slack, Basecamp, and Microsoft Teams provide today's professionals advanced platforms and the ability to share information and communicate within a central location, enabling all team members to have access to a highly-visual environment.
Email Messages – Communicate from any desktop or mobile computer, tablet, or smartphone with cloud-based email solutions.
File-Sharing – Instant access to information, files, and records from anywhere without worrying if what is being accessed is the correct or most recent version of a file.
What Are More Benefits of the Cloud for Businesses?
The cloud offers users truly advanced flexibility that powers maximum productivity, but businesses have even greater benefits besides flexibility and cost savings.
Adaptable – Users can be added or edited quickly.
Scalable – Storage can be increased in a matter of moments to support rapid growth needs.
Budget-friendly – Monthly costs are consistent and can be controlled. Hardware costs are decreased or eliminated since cloud service providers take ownership of hardware maintenance and support.
Secure – Security concerns are minimized, as cloud services providers monitor activity and safeguard data with a variety of cybersecurity measures.