Outsourcing Your IT Support: What Is It, Why You Should Do It, And the Benefits
Most business owners have entertained the idea of outsourcing some aspect of their day-to-day operations, whether it's bookkeeping, human resources or even information technology management. The truth is, as you start to grow, you typically outgrow the ability to manage your own environment. Why? Because instead of relying on a few computers, a printer, and a fairly straightforward network, you start using a complex mix of hardware and software that needs to be configured, maintained, and protected against all sorts of threats out there.
In the simplest terms, your information technology requirements grow beyond your own, and in some cases, your internal IT department's capabilities. In this article, we'll review exactly what it means to outsource your IT support, why you should do it, and of course, and the benefits involved.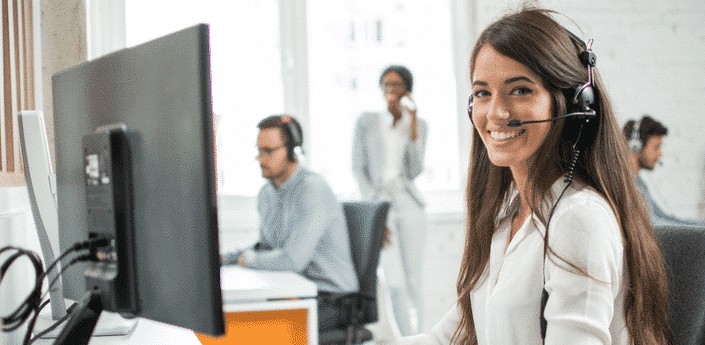 What is outsourced IT support?
Outsourced IT support refers to the concept of using a third-party provider, typically a managed services provider (MSP), to handle some or all of the information technology functions and/or responsibilities within your organization. This may include the following:
Designing, setting up, and configuring the network
Monitoring the network around-the-clock for issues
Performing regular maintenance, such as patches and updates
Implementing and managing cybersecurity solutions
Migrating data, systems, and/or applications to the cloud
Consulting on new technologies, tools, processes or procedures
Assisting with regulatory compliance efforts
Keeping data backed up with regular testing to ensure recoverability
Responding to help desk support tickets from end users
And much, much more
You can choose to outsource everything or outsource certain aspects, depending on your unique requirements. Most MSPs provide managed IT services at a flat-rate monthly fee – meaning you pay the same amount each month for a specific set of services and/or support offering.
Why should you outsource your IT support?
There are many reasons business owners decide to outsource their IT support. Typically, some of the most common reasons include:
You want a more cost-efficient alternative than hiring within: An outsourced IT company or MSP tends to be more cost-efficient than hiring an internal technology support person or team. You pay a flat-rate monthly fee as opposed to:

Salaries
Benefits
Vacation time
Training
Certifications
And much more

You have recently grown or you're planning to grow: If your business is growing, an outsourced IT company can help you ensure your technology is scalable enough to meet your evolving needs in terms of:

Users
Storage
Devices
Software licenses
And much more

You need to be compliant with specific regulations: Many regulations, such as PCI, FINRA, HIPAA, and various others, have a lot of complex stipulations in regards to technology, and more specifically, data security and confidentiality. If you're not an expert or don't have an expert on your team, it's important to get the assistance you need.
You are struggling to keep up in terms of innovation: Many organizations are adopting a digital-first approach wherein they leverage technology to improve customer experiences. If you're falling behind in terms of innovation, you're bound to lose business to the competition.
What are the benefits of outsourcing your IT support?
When you outsource your IT support, you gain access to an entire team of technology experts who know what they're doing. They are able to provide a range of services, along with assistance, troubleshooting, and overall, support to your end-users. This, in turn, gives you the following benefits:
Greater cost savings as you tend to gain access to bulk purchasing and leasing options, alongside the ability to pay a flat-rate monthly fee for a proactive approach that helps you eliminate costly downtime while keeping your team more productive.
More operational efficiency because when your technology functions properly and you're using the right tools, every department within your organization will start to operate more efficiently.
Better protection against cybercrime as you'll be able to access enterprise-grade tools, such as firewalls, anti-virus software, intrusion detection software, encryption, and much more.
More flexibility with access to various resources as IT companies tend to have access to various manufacturers, which means you'll have more resources available to you.
Greater productivity throughout the workday as we mentioned above, an IT company will use a proactive approach that prevents issues from happening in the first place – meaning no more frustrating disruptions.
What are your next steps?
If outsourcing your IT support sounds like the right choice for your business, it's time to find an MSP that's able to provide exactly what you need. On-Site Computers has been around since 1996 – helping the small to midsize business market realize a tangible return on their technology investments through top-tier IT support. We're dedicated to delivering the best IT support, services, and products that help organizations achieve their short and long-term objectives. You can get started now…
Book a meeting with our team of information technology experts
Find out which IT services are right for you
Enjoy a partnership focused on helping you thrive and succeed