A Look at the Landscape: Technology Helps Businesses Overcome Talent Shortages
Organizations of all sizes are starting to realize that their operations need to be digitalized rapidly if they want to maintain competitiveness. Whether an organization is upgrading from legacy technologies or wandering into the digital landscape for the first time, an organization's survival will depend on successful digital transformation.
Access to capital is no longer viewed as the major contributor to digital success. While simply increasing the full-time IT staff to help digitalize an organization may seem like a viable solution, it is often more complex than many realize. A recent survey by Chief Executive revealed that more businesses are becoming concerned about technical resources and talent shortages. Talent shortages are a clear and present threat to an organization's digital future, with many leaders already fearing they are ill-equipped to compete in the ever-growing and ever-changing digital landscape.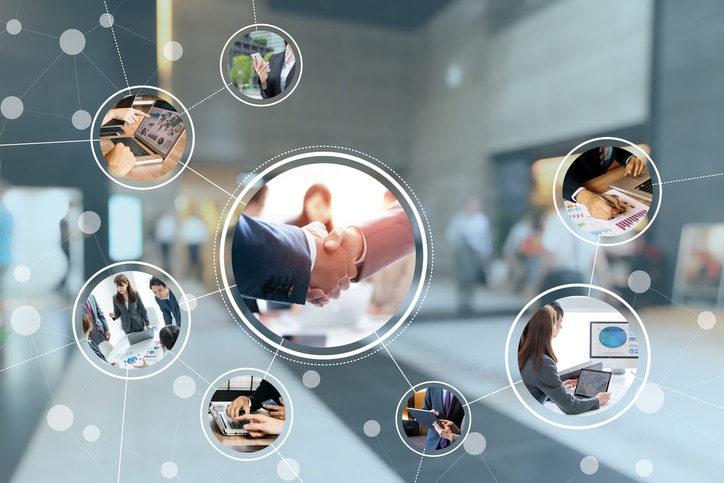 Cyber Threats Are Increasing Worldwide
The number of data breaches, ransomware attacks, and other cyberattacks in recent years is astonishing and only growing more widespread, with cyber threats and cyberattacks becoming more progressively sophisticated and malicious. Attacks are targeting everyone from well-known enterprise organizations and government entities to smaller and mid-size businesses, and the attacks are making everyone uneasy and seeking guidance.
In response, business leaders are searching for reliable and effective solutions to protect their businesses, customers, clients, and their bottom line, but are finding it much more complex and challenging than expected because the number of skilled and qualified IT professionals continues to wane. One of the common issues facing business leaders is that the talent needed to successfully implement practical security strategies and policies will require a specific skillet that can be highly specialized, meaning that the number of professionals who will meet the specific requirements is becoming few and far between.
How Can Your Business Address the Talent Shortage?
The shortage of talent has many leaders searching for different approaches. Some organizations want to cross-train their existing IT staff, and while this may work for a short period of time, there is no guarantee that existing IT employees will be on board with the idea. There can be a significant learning curve and there is no certainty that the outcome will be positive.
Other organizations are deciding to hire and train prospective candidates on their own, but this can be a costly solution. To attract the strongest candidates in today's digital landscape, organizations will need to offer a competitive salary and benefits package. As the roles of IT staff members continue to evolve, salaries will begin to increase. As the competition for top talent heats up, candidates will begin looking for higher salaries, leading to organizations with fewer resources dropping out of the race for the top talent.
As the negative business impacts of cyber threats and the talent shortage continue to rise, more organizations are embracing other solutions that can minimize the damage and position them to defend against cyber threats. Turning to IT Services companies to find the skills and talent that are needed to put up a solid defense against today's ever-growing security threats is a viable solution.
Addressing the Talent Shortage with Outsourced IT Services
IT services providers bring an abundance of skills and talents to the table when it comes to addressing cybersecurity challenges, providing first-class talent, key industry insight, and a wealth of solutions that can fit the budget of organizations of all sizes. Using an IT services provider to elevate internal teams is a practical approach, as IT services providers employ highly skilled and talented professionals who understand what it takes to fill the gaps for managing and protecting data and IT infrastructures.
IT services providers will address every issue and complexity that organizations face in today's ever-changing landscape. IT services providers are also equipped with the most recent solutions to stay ahead of the trends in the industry, whether it is threat detection and prevention, software and application security, compliance monitoring, etc.
Partnering with an IT services provider can give organizations a reliable and adaptable solution to address each issue, providing not only the expertise and skills that organizations need but also the manpower. IT services providers hold a deep understanding of security and compliance issues, providing a solid foundation from which they can help clients gain a better understanding of security policies and provide the guidance that is needed to gain the best protection from cyber threats.
Aligning Technology and Business Objectives
Organizations that continue to rely on out-of-date technologies and legacy platforms can give rise to unnecessary talent shortages. Technologies and legacy platforms that are smaller and more expensive to maintain can impact the talent shortage. When organizations find themselves in need of more advanced CRM systems, ERP systems, workplace automation, kiosks, and more, your IT budget would be better spent on IT service providers that can help implement these breakthrough technologies.
In an effort to fight back against a talent shortage impacting industries, IT service providers can help organizations incorporate automation into their processes to create a more efficient and personalized approach. Automation opens the door to new and exciting opportunities in IT. With systems automating repetitive processes, human expertise can be put to great use, applying it in new ways and optimizing procedures in more relevant ways.
Instead of impulsively providing support for your existing IT infrastructure, IT service providers will evaluate your digital infrastructure and suggest improvements. If there is anything that can be done with newer technology and systems that can reduce operating costs and generate more revenue, an IT services provider will address this. IT service providers will ensure organizations avoid skill and technological stagnation.
Tackling the Challenges with Outsourced IT Services
An IT services provider can provide organizations with highly trained experts to address digital needs. An IT services provider will take on the responsibilities and risks associated with talent shortages and growing business needs. Partnering with an IT services provider frees organizations from many of the complexities by filling in the security gaps for full protection and peace of mind. Handling off monitoring services of security devices, threat management services, and integration will allow organizations to significantly reduce the complexity and costs of their systems and practices.
Organizations have relied on security devices, software, and vendors to protect themselves from evolving security threats. Every solution will take a considerable amount of time to monitor and manage, and most organizations will suffer from a lack of resources to meet all constraints. Organizations should be able to focus on what they do best on a day-to-day basis. While security is a problem that everyone should be concerned with, it does not mean organizations have to address security alone.
To learn more about how IT services can help your organization optimize its workforce in spite of talent shortages, please contact us today.